University reunion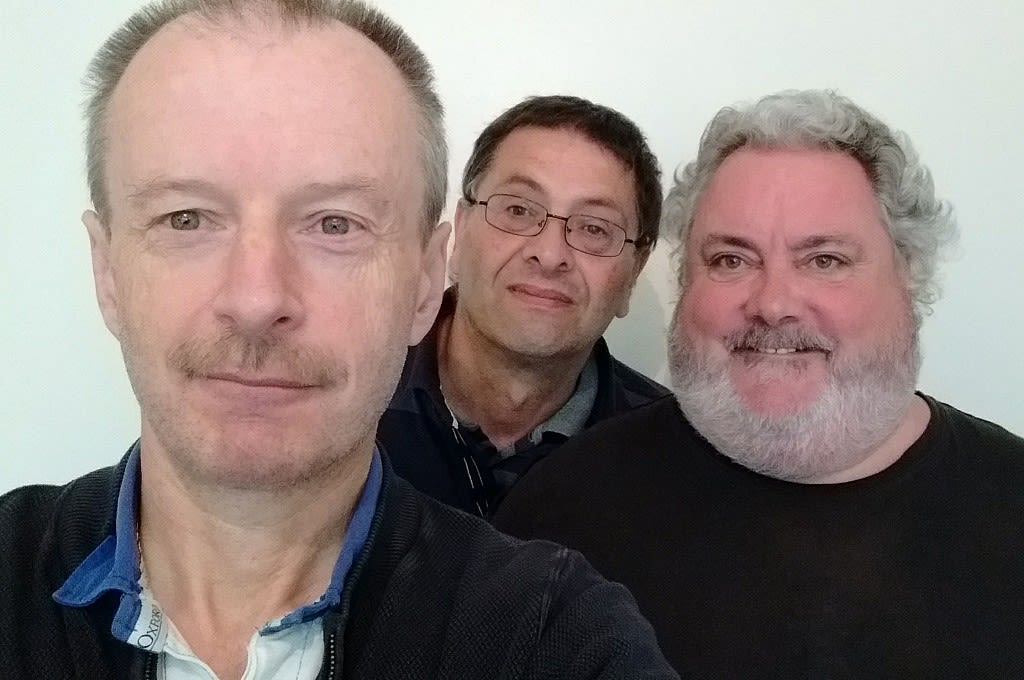 Last weekend, I visited Bath for the University's 50th Birthday celebrations. I studied Chemistry in the 1980s and, although I have visited since, it's been a a few years (five?) since my last trip. My visit was a mix of familiarity, memories, new things and old friends.
The same but different
Of course, the University has changed a lot over the years but there were some familiar parts of the concrete concourse campus that seemed just the same. The western section seems hardly to have changed whereas there are a lot of new buildings and student accommodation on the eastern side.
The library has changed a bit too with its modern glass-fronted facade. And the Chemistry building where I worked and studied has been demolished and replaced with offices! However, there's a new Chemistry building just within view of the old.
The University put on a Festival of events, for example talks, demonstrations, and live music, during the Saturday and there were a lot of people taking part. Young and old alumni mingled on the concourse and in the bar. It was a fab occasion.
Remember the good ol' days
I met up with two friends, Alan and Nigel, from my University days and we caught up with some of our life experiences over the years. Of course, everyone has ups and downs in their lives so it was a mixture of good things and more sobering life events. It was good to meet and chat though.
We visited a couple of pubs that we knew from student times. And took in some of the sights of Bath from an open top bus tour. The city is famous for its Roman history and Georgian architecture and it's quite unique in some ways. I always think that it's a lovely place to live but I didn't appreciate it fully when I was there for three years. Student life got in the way I guess.
New things
I was in Bath on Saturday and staying quite close to the location of Bath Skyline parkrun. So, being a bit of a parkrun fan, I decided to run as a 'parkrun tourist' (running at a parkrun that is not your 'home' parkrun).
The Bath Skyline course was a great mix of forested tracks, fields, downhill and uphill (steps!) sections and I enjoyed it. Over 300 people took part and there was a very friendly atmosphere, like all parkruns.
Overall, my relatively brief two-day visit was a good break and a chance to re-acquaint myself with Bath and the University. I must visit again soon and not leave it quite as long next time.