Weeknotes 29 - Barns Green Half Marathon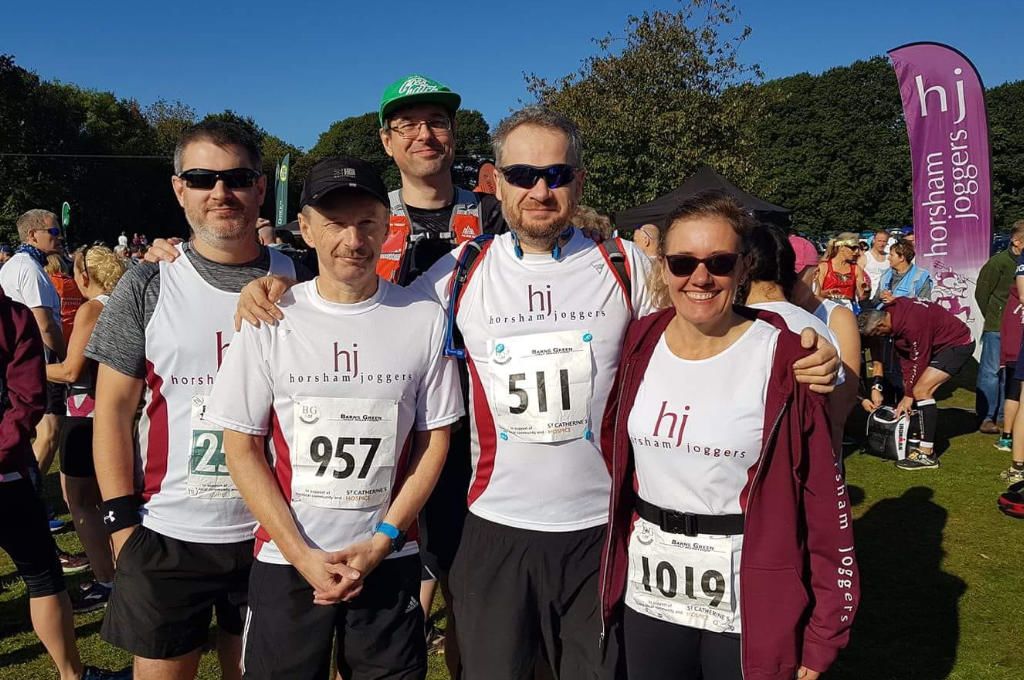 The Barns Green Half Marathon (and 10k) took place last weekend. I ran the race for the third time.
Barns Green HM is a great half marathon that is well organised by a small village in Sussex. It's run on closed roads in a figure of eight loop. The race begins and ends on a village green which allows everyone, spectators and runners, to meet up before and after. There's a great atmosphere! The route is a hilly course and, although there's only one steep-ish climb, there are several shorter but longer "undulating" sections.
Last year, I had a bit of a "nightmare", started too fast and "blew up" (had to walk) in the last few miles. My time was 1:59 which is still below the 2 hour mark that many folks aim for. But I was disappointed how I ran the race. This year, I was determined to run much better.
Since last time, I've run a couple more half marathons and have a bit more experience. I also know more about the course. This time I started much better. Not too fast. For the middle 8-9 miles, I ran a steady pace and was able to speed up over the final 2 miles. I ran it as hard as I could and finished in 1:54. I was very pleased with that time because it's not far off my best HM time but over a hillier course.
Hurrah!
I recommend the Barns Green HM. It's a tough course but there's a great atmosphere throughout. It's not a race for a PB perhaps but you will earn your medal and there's a great sense of achievement running over the finish line.